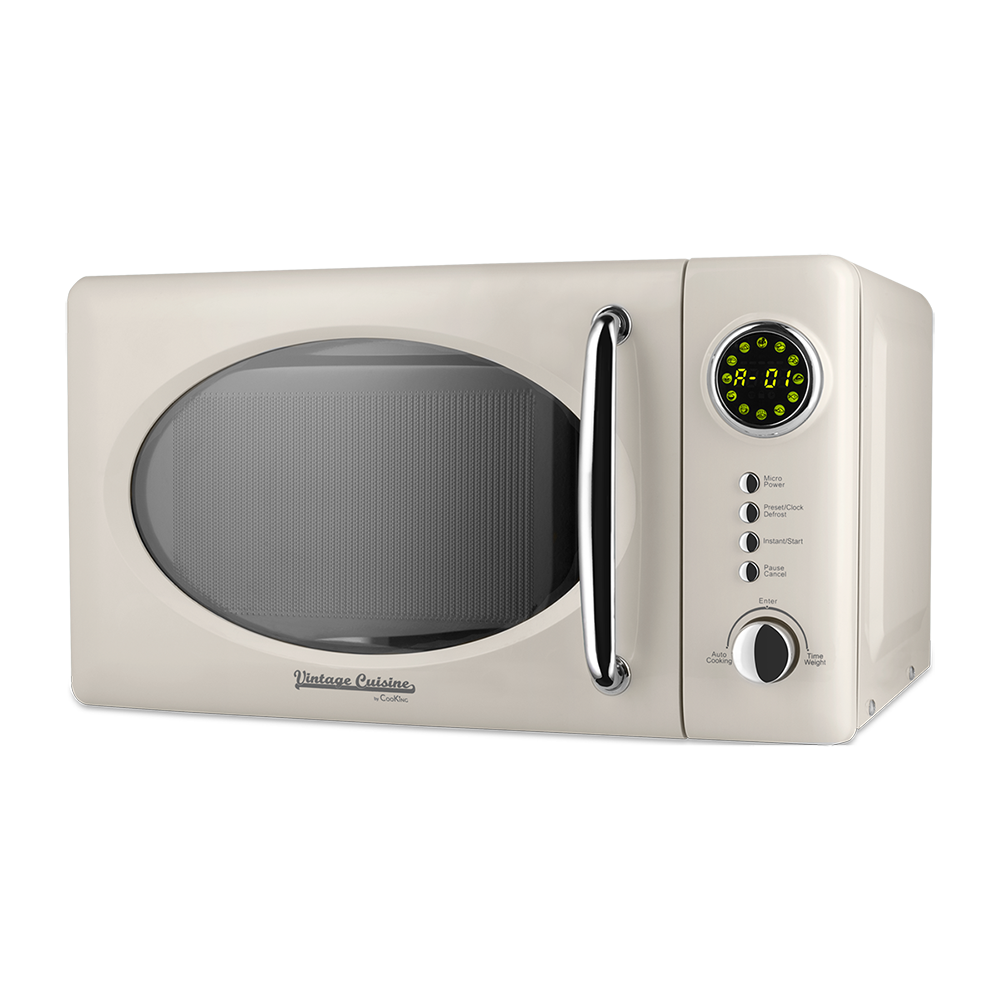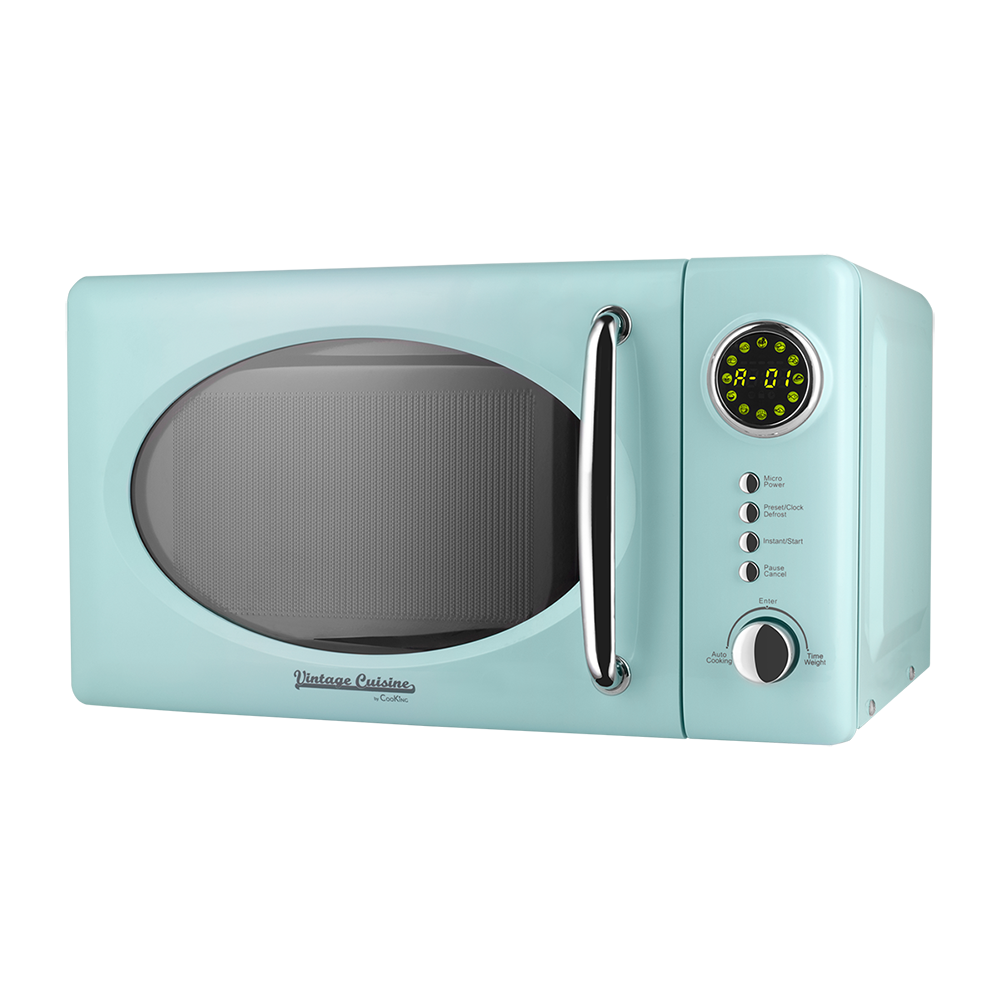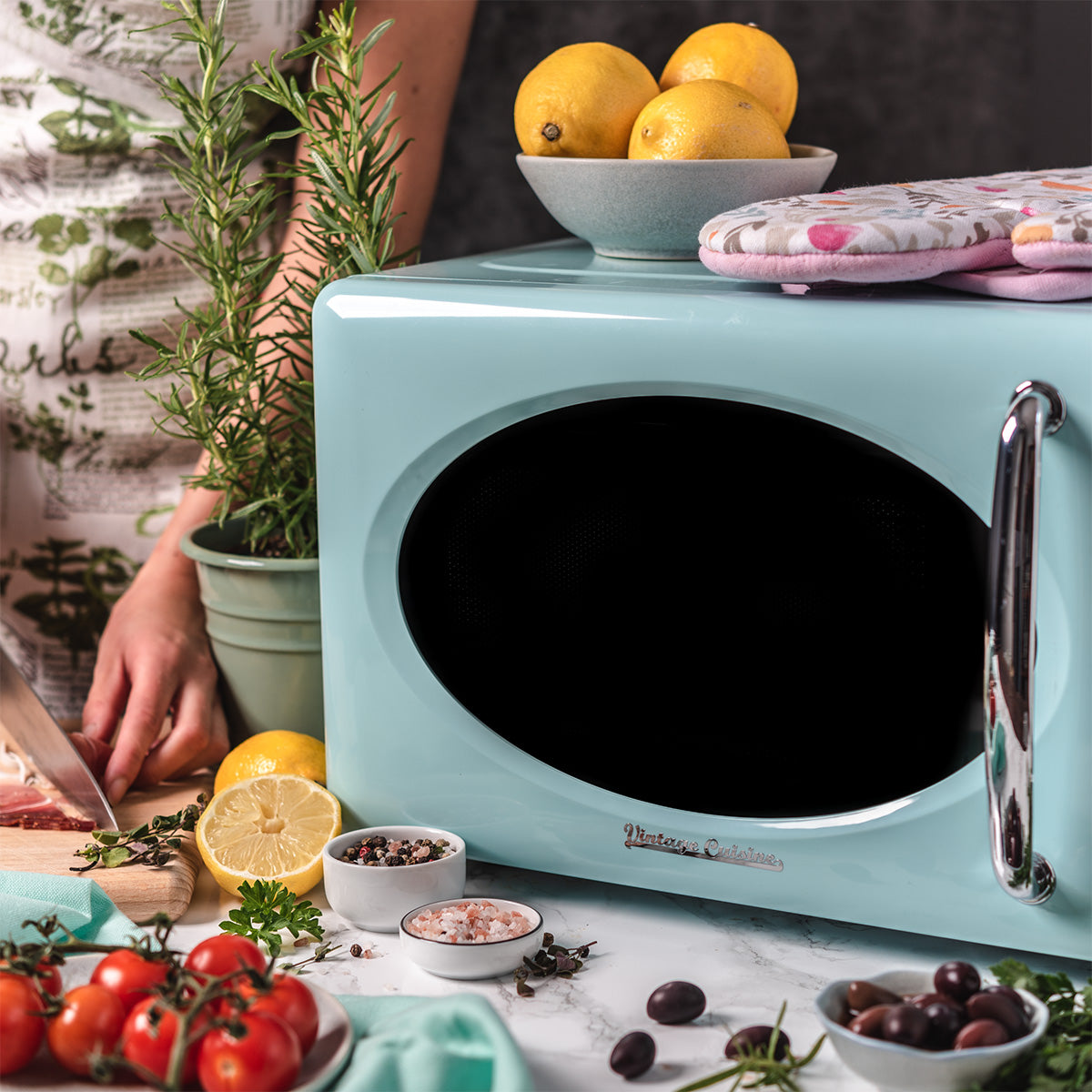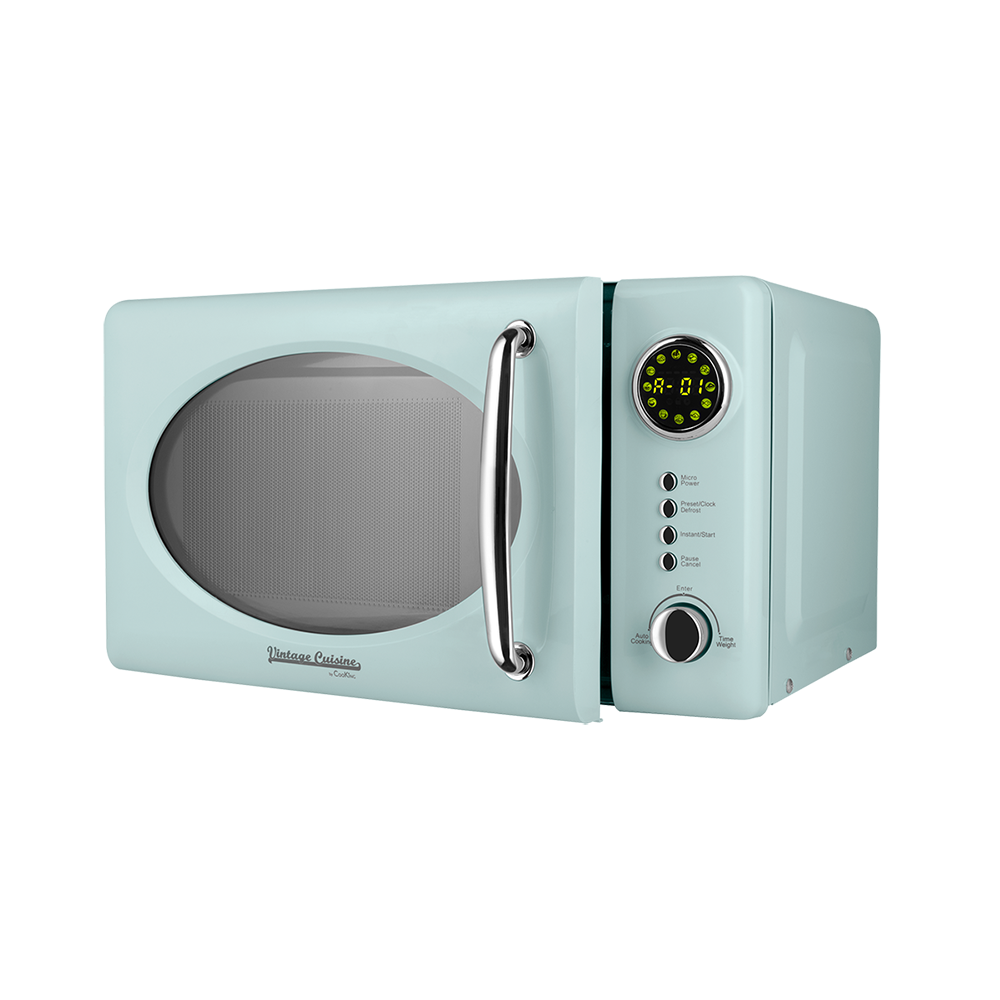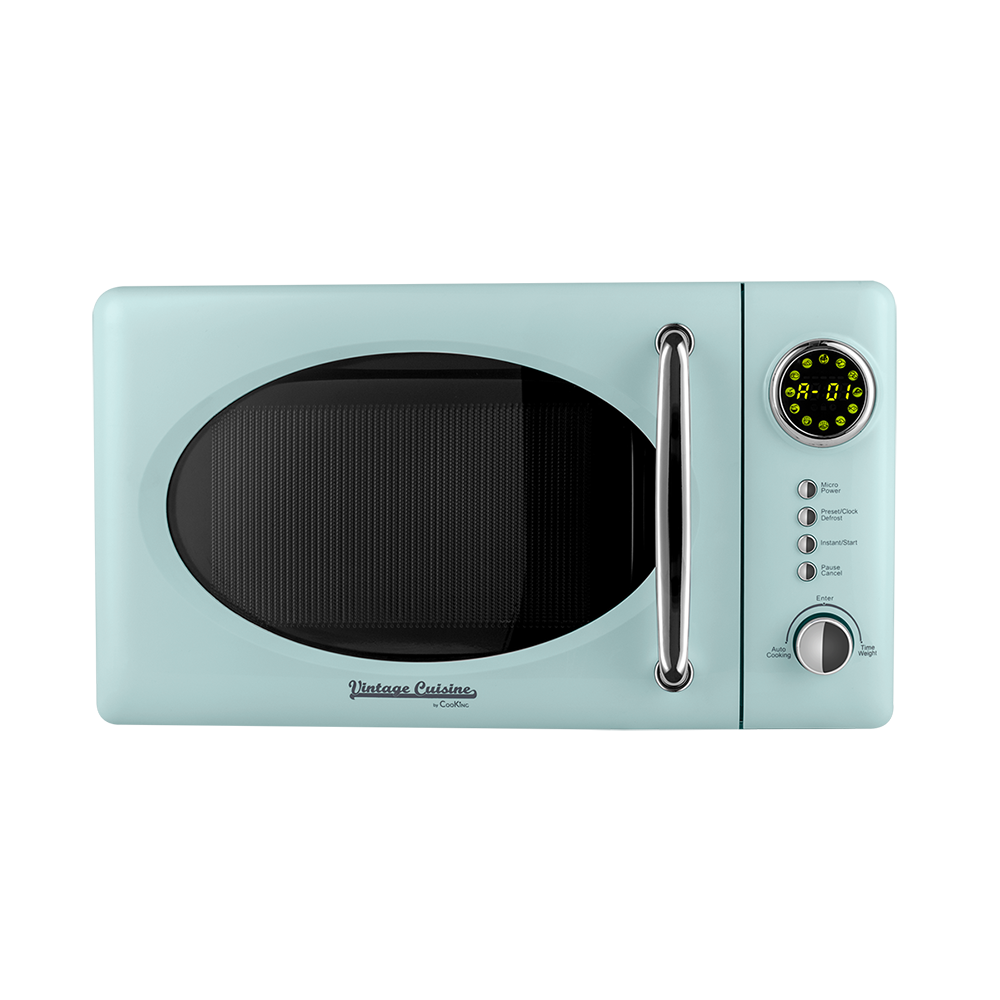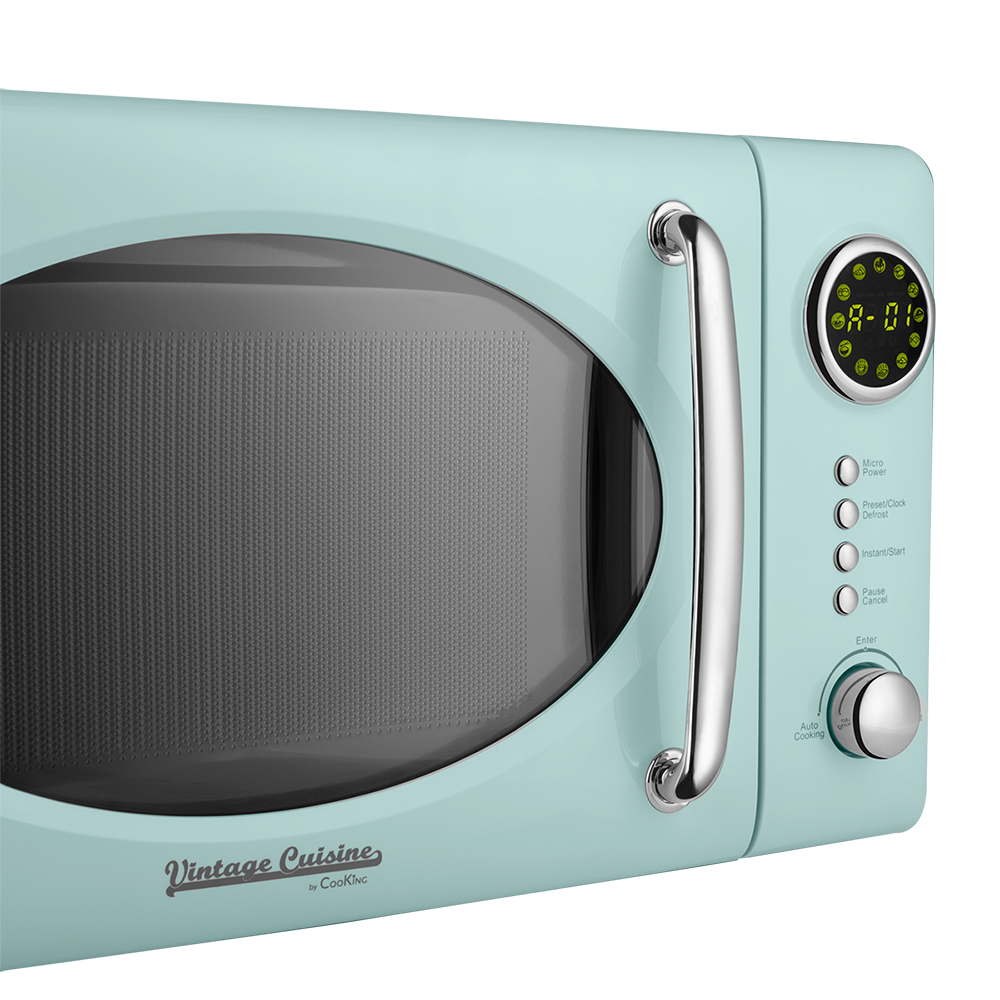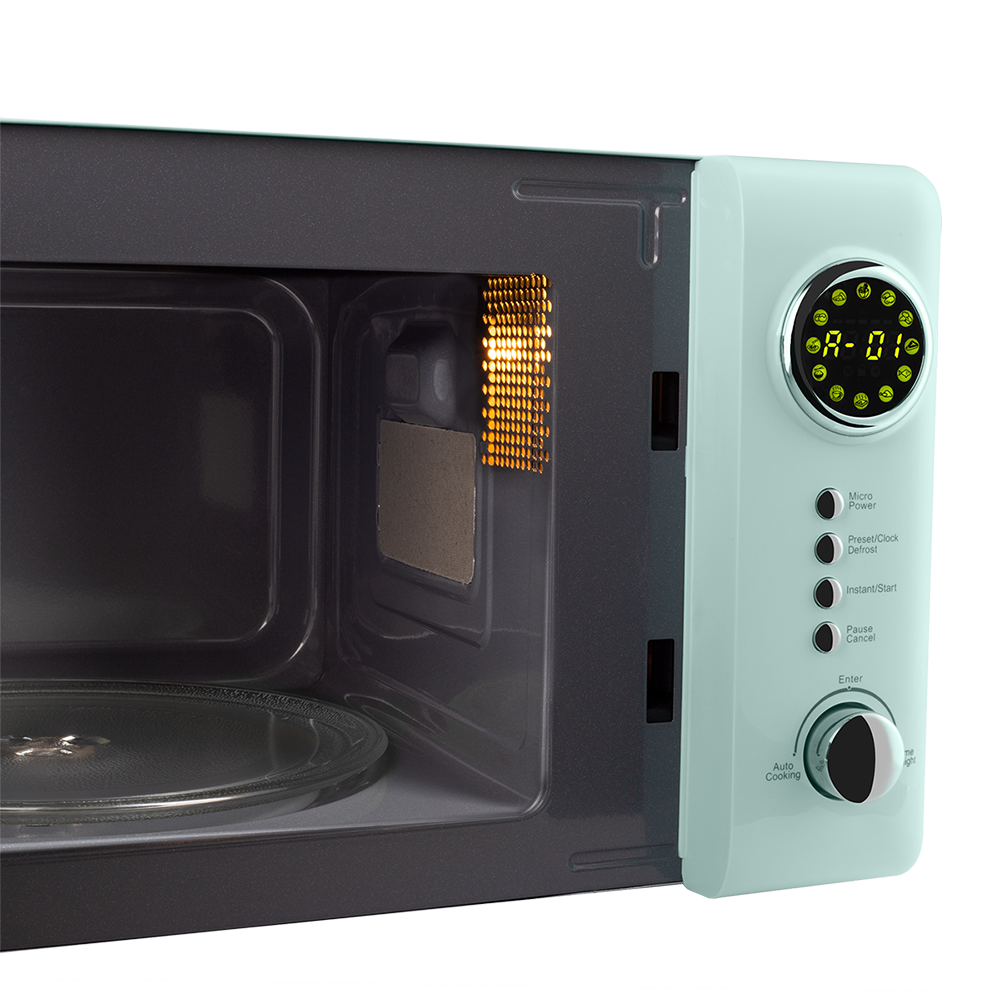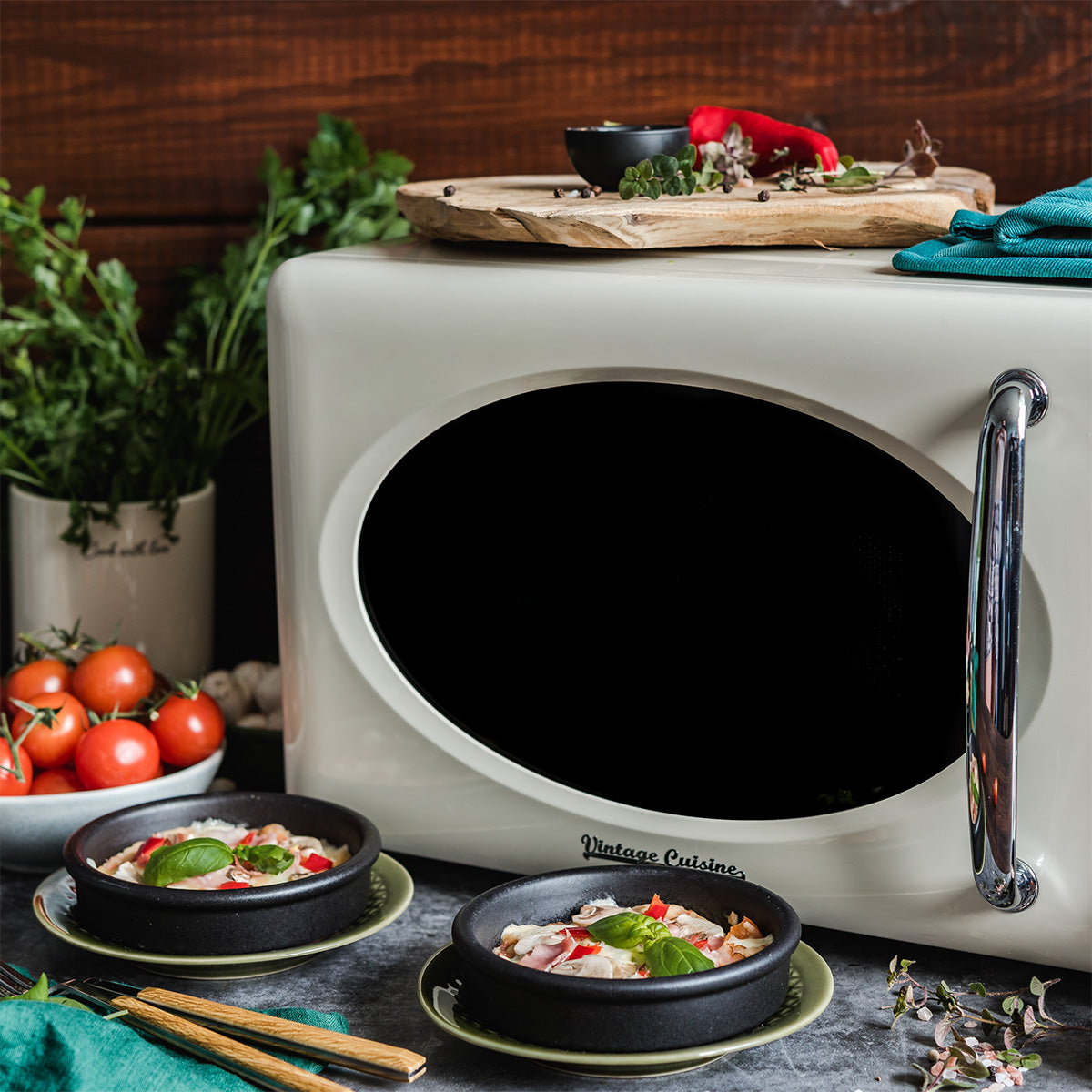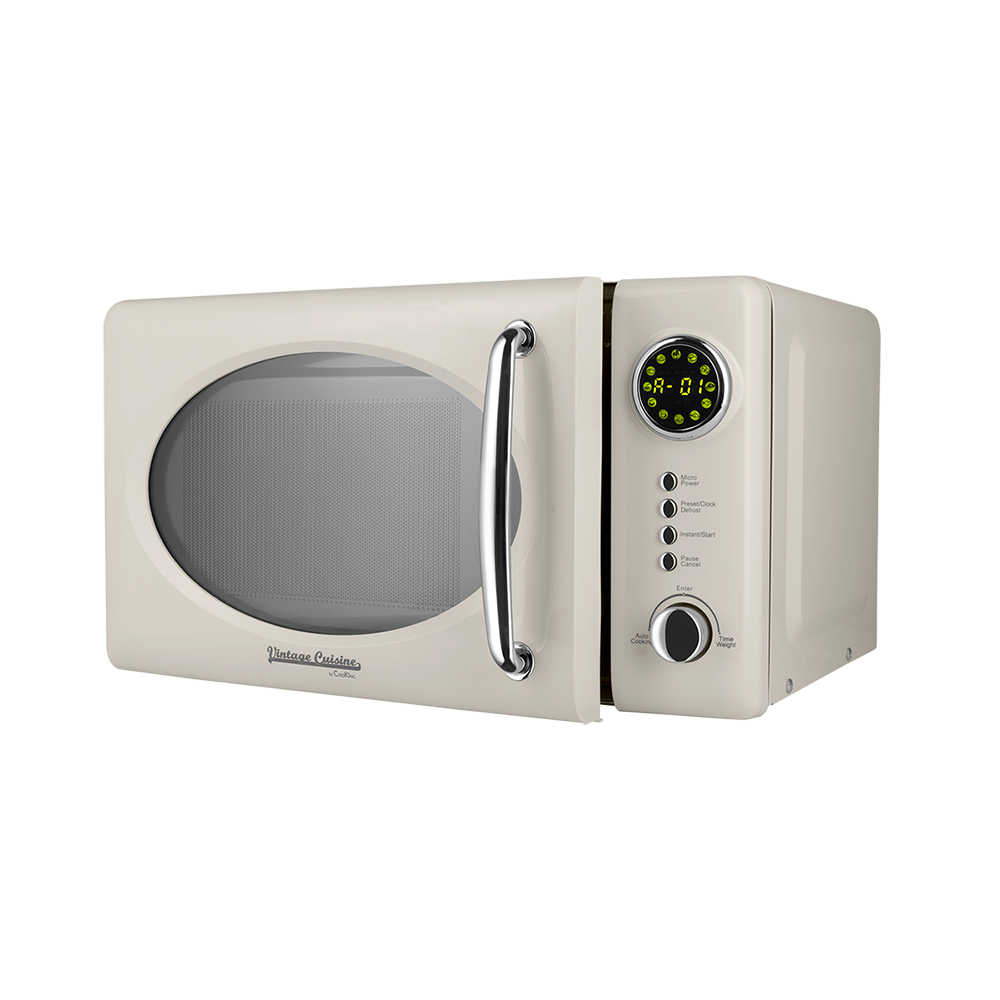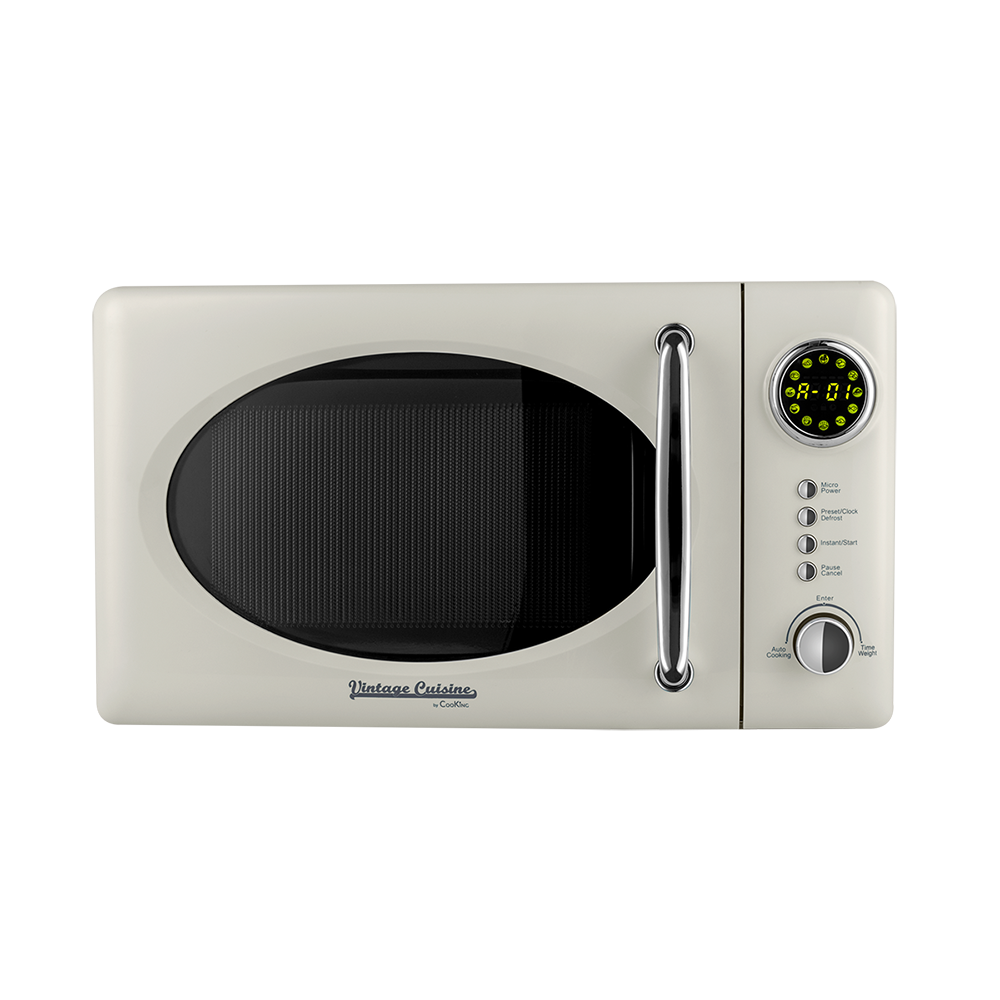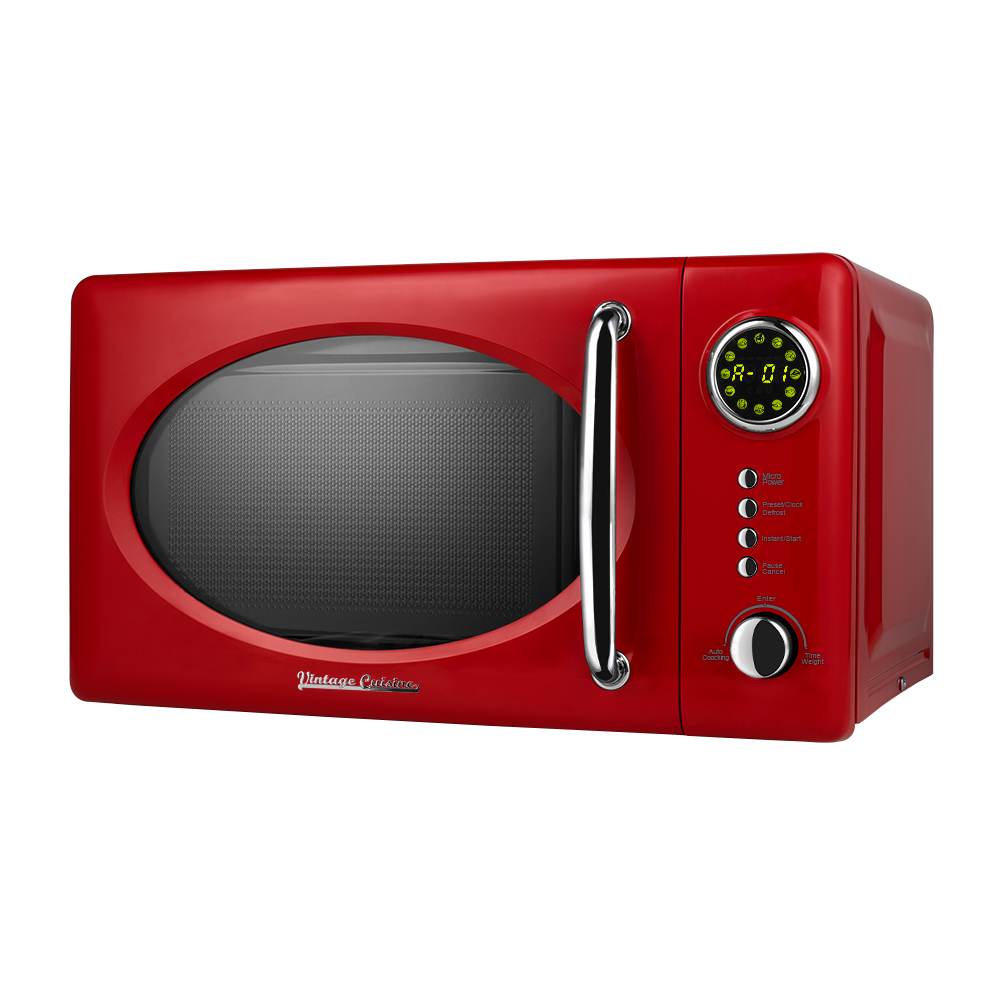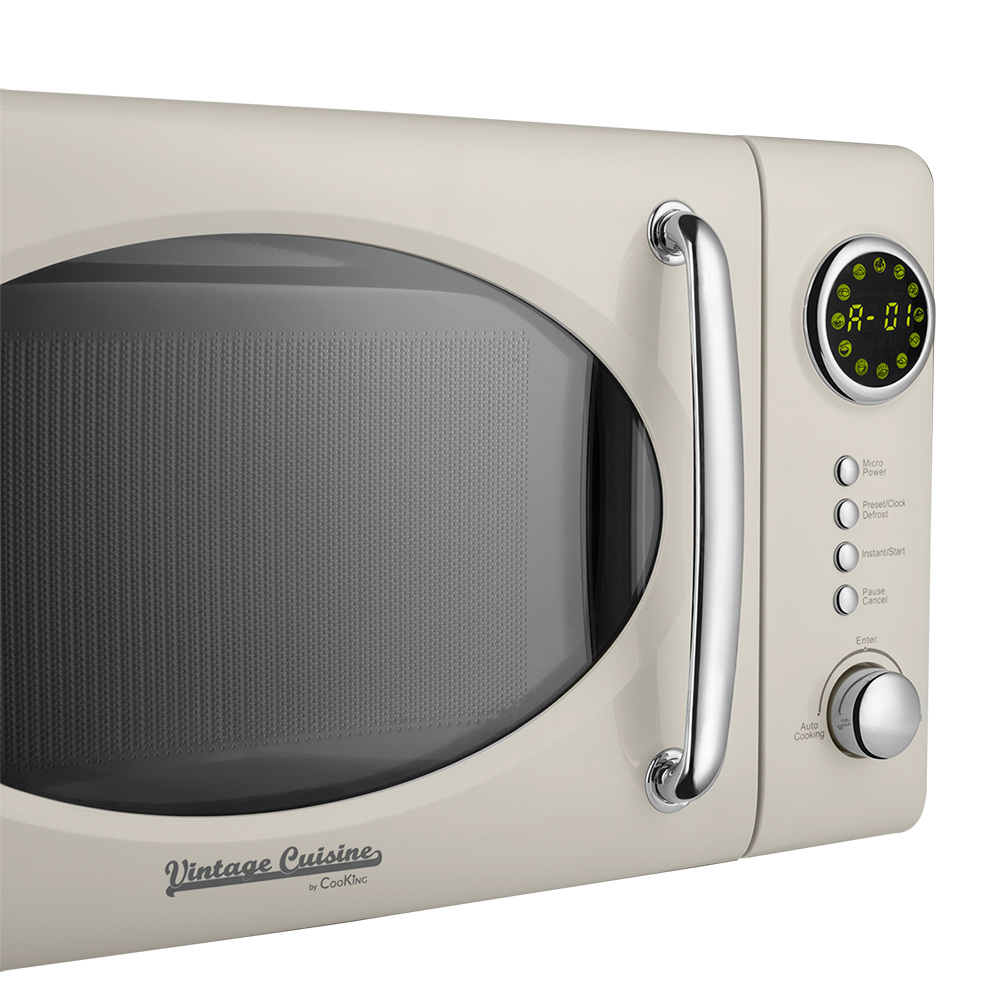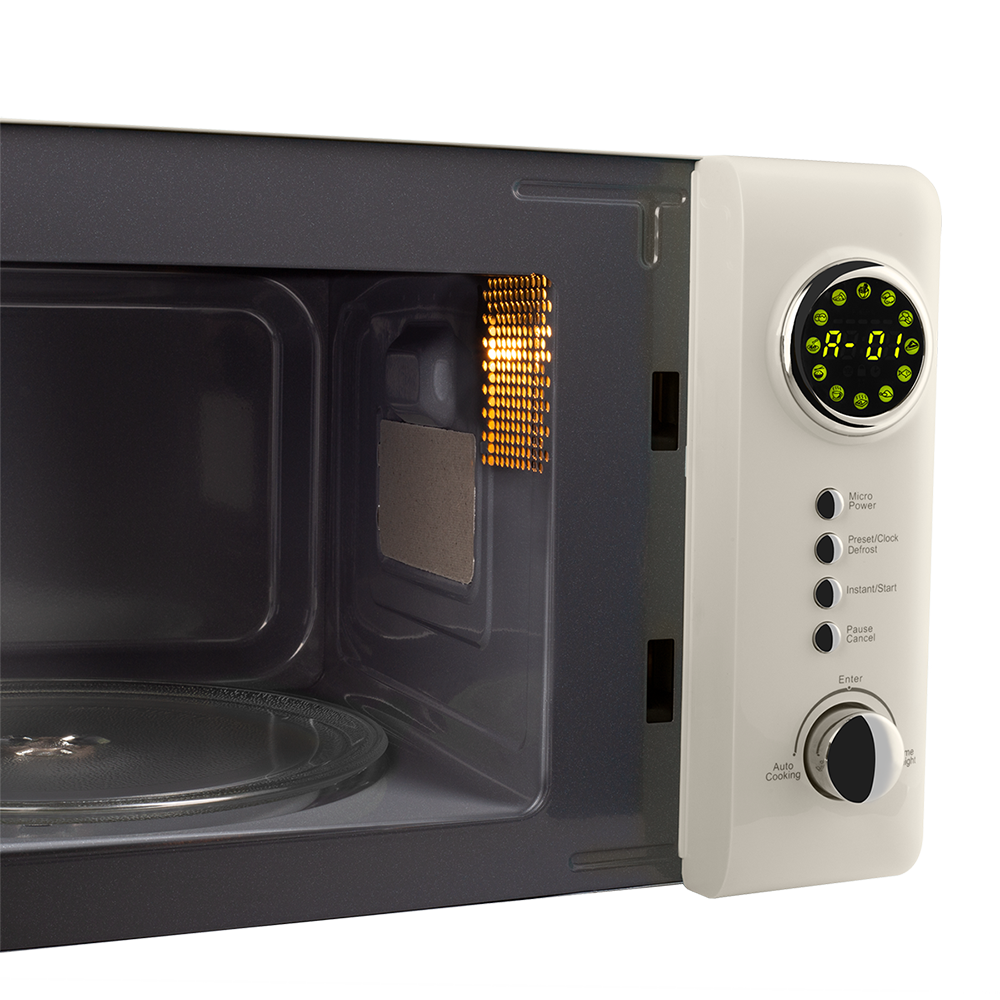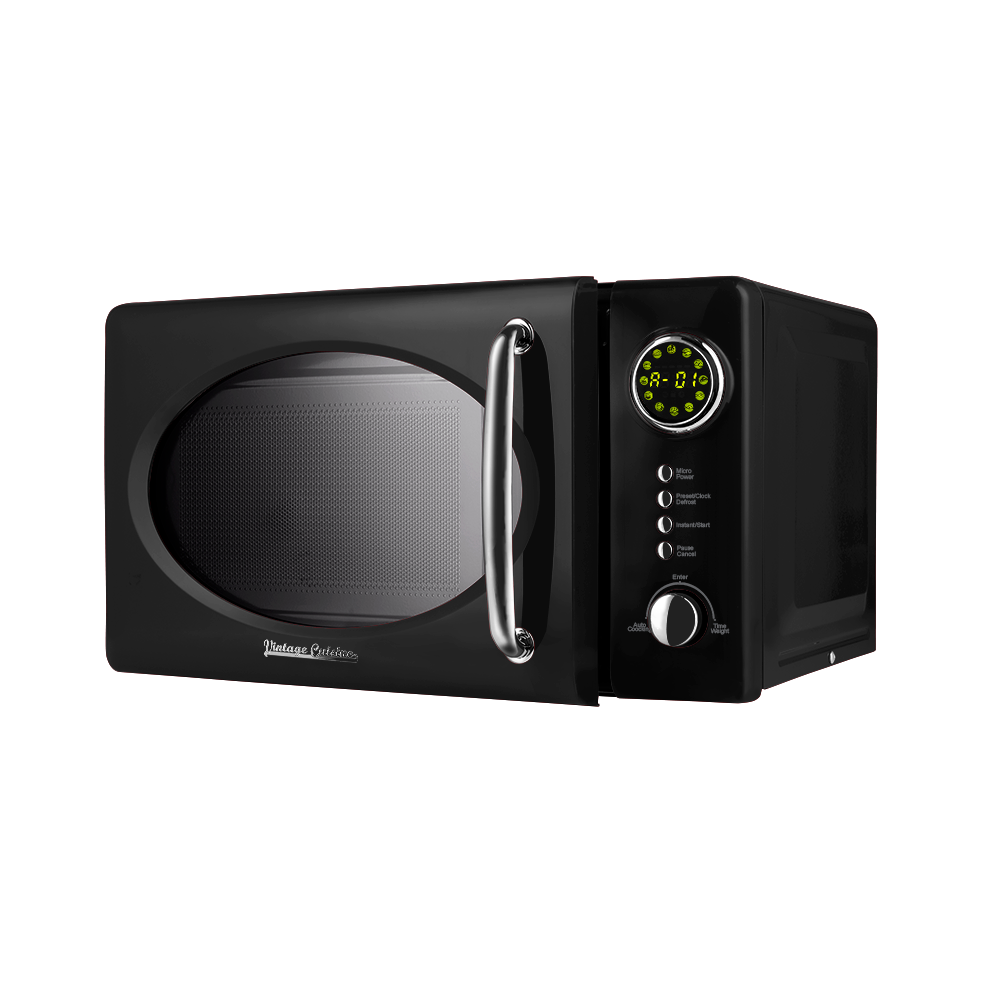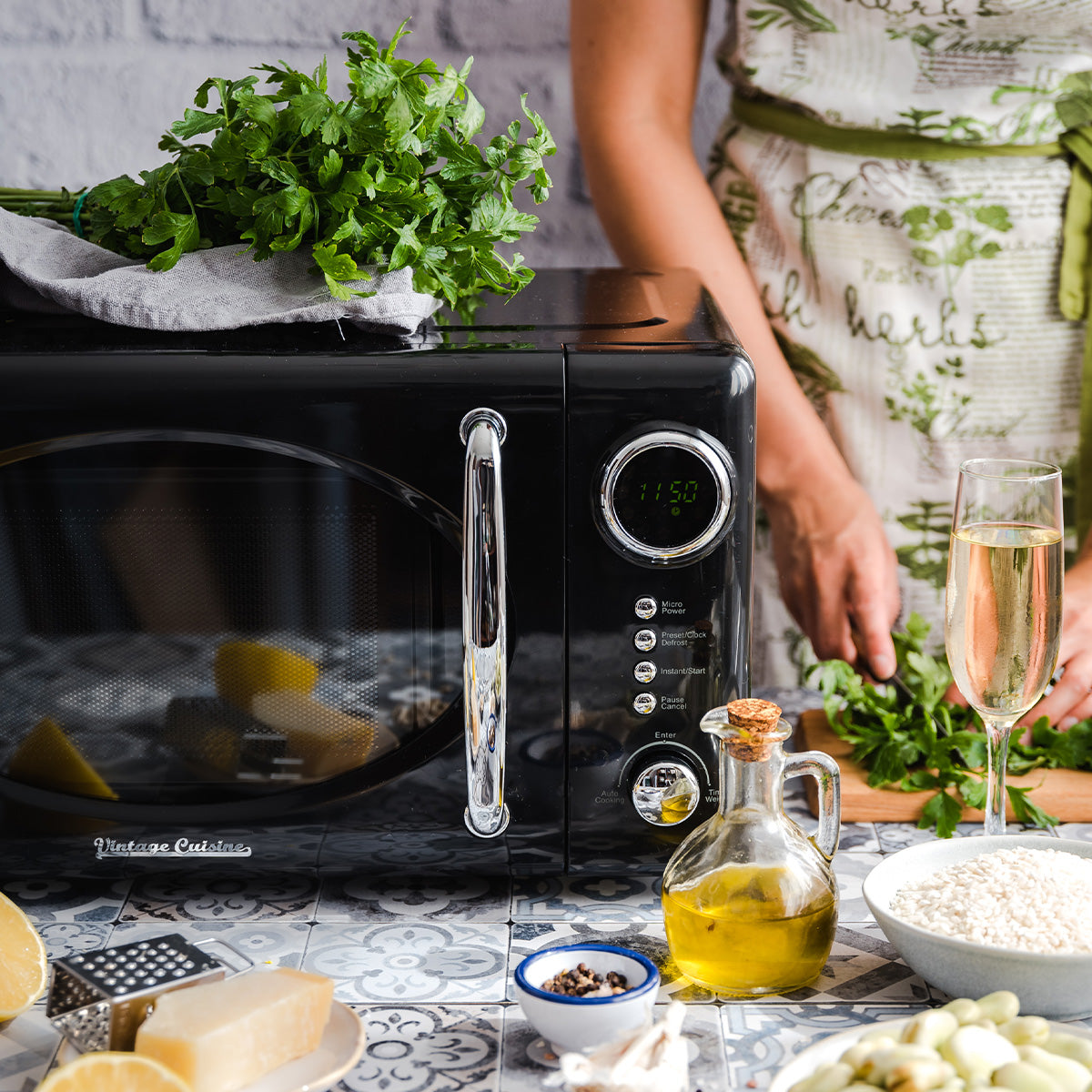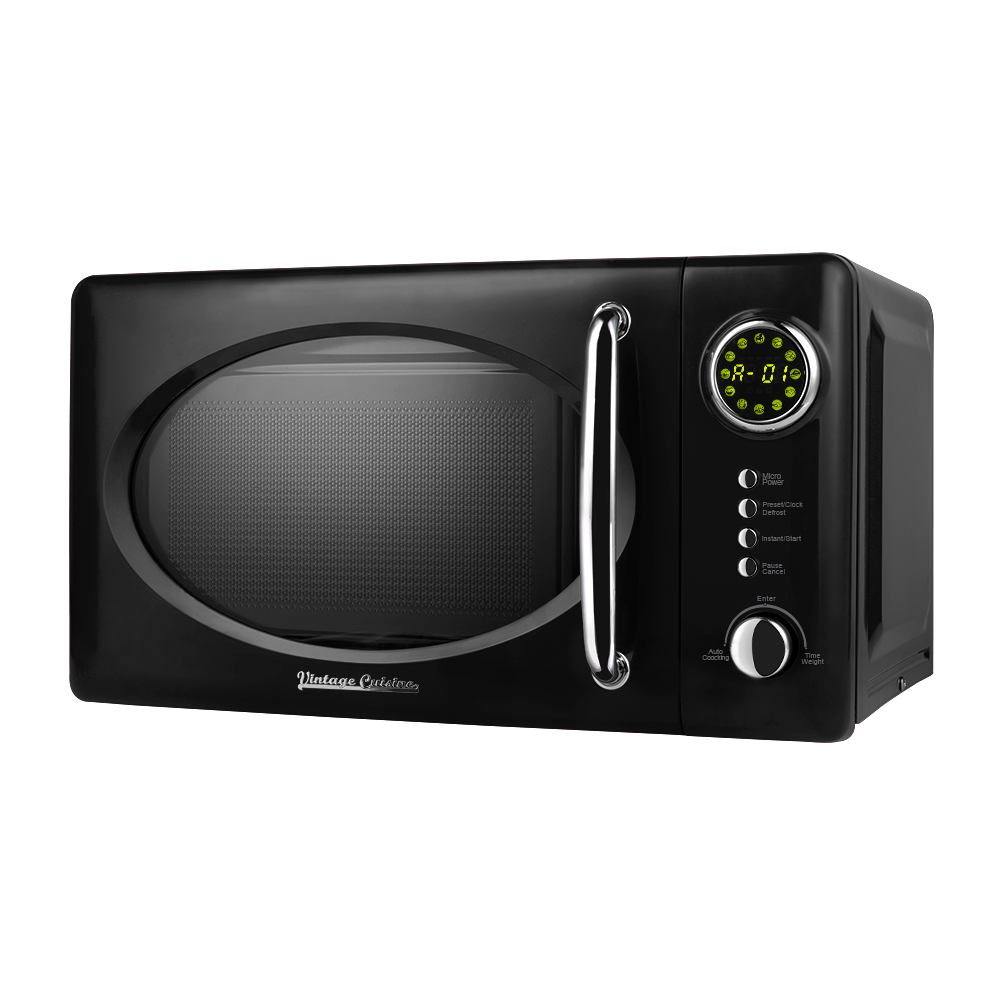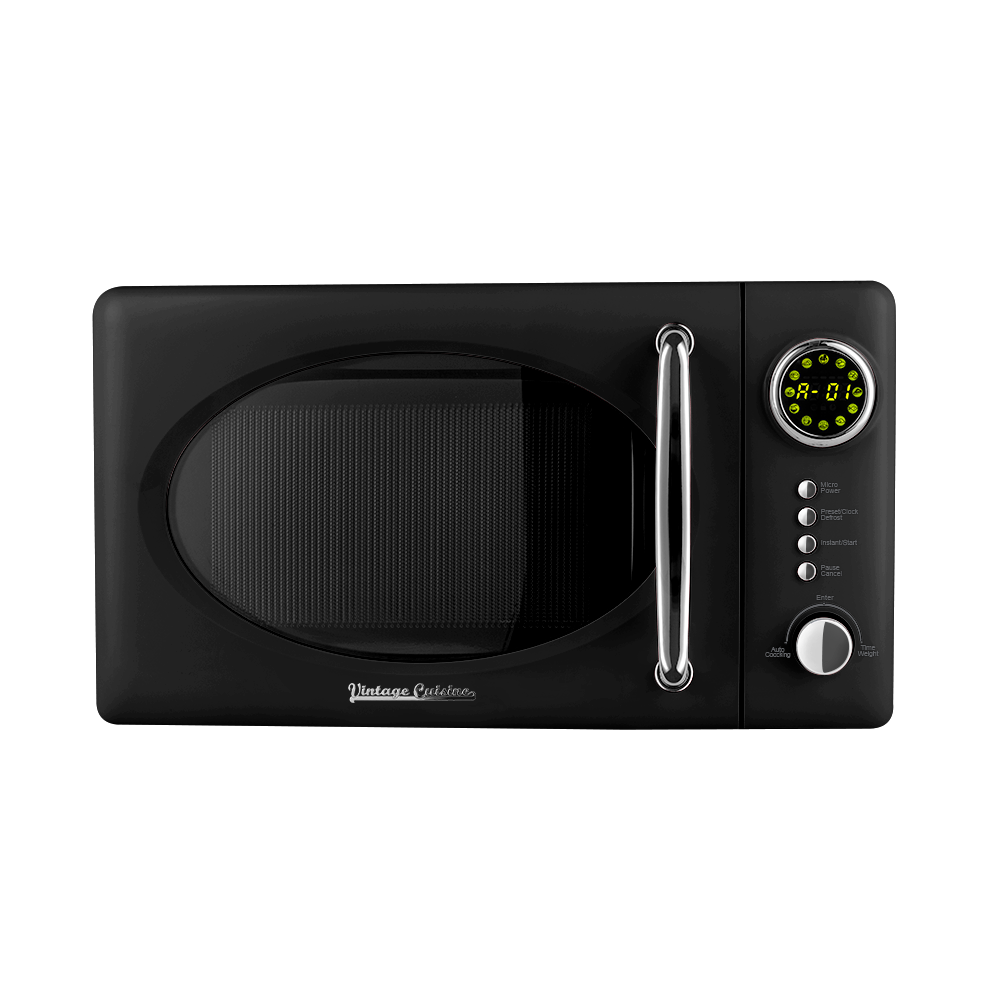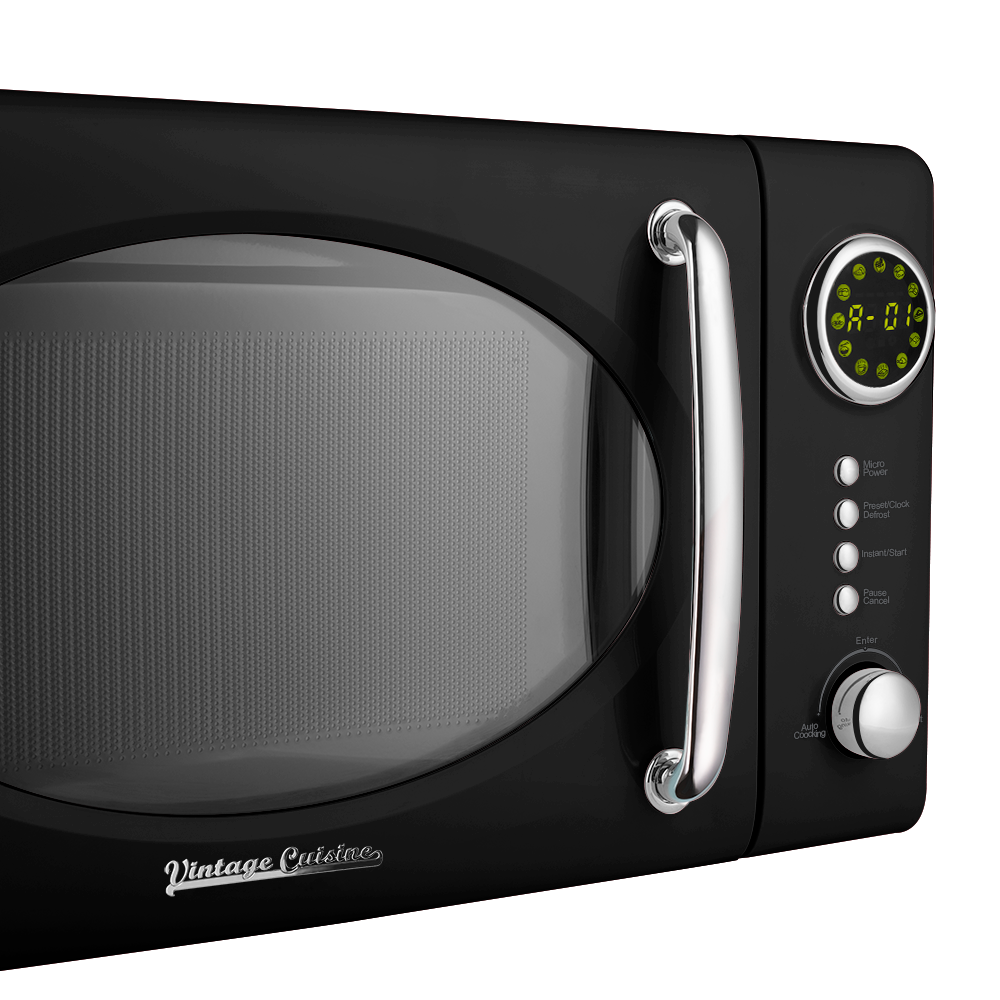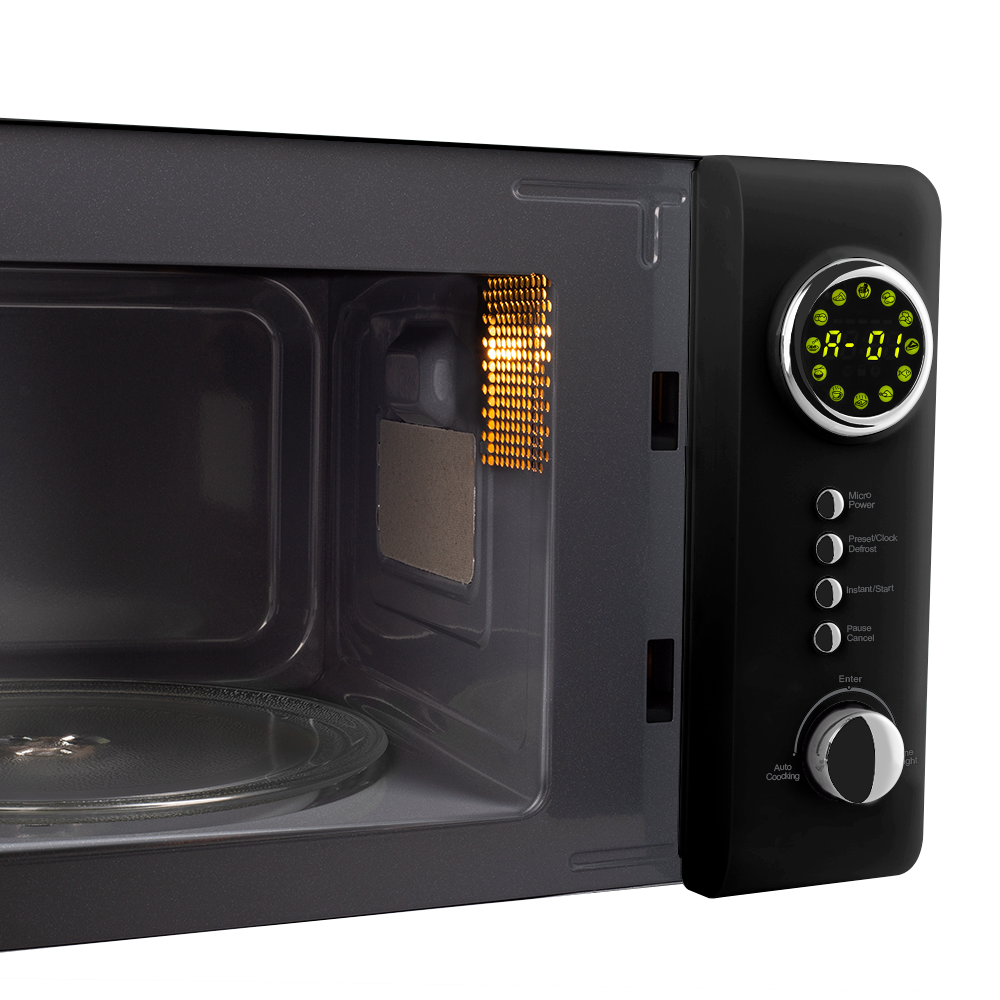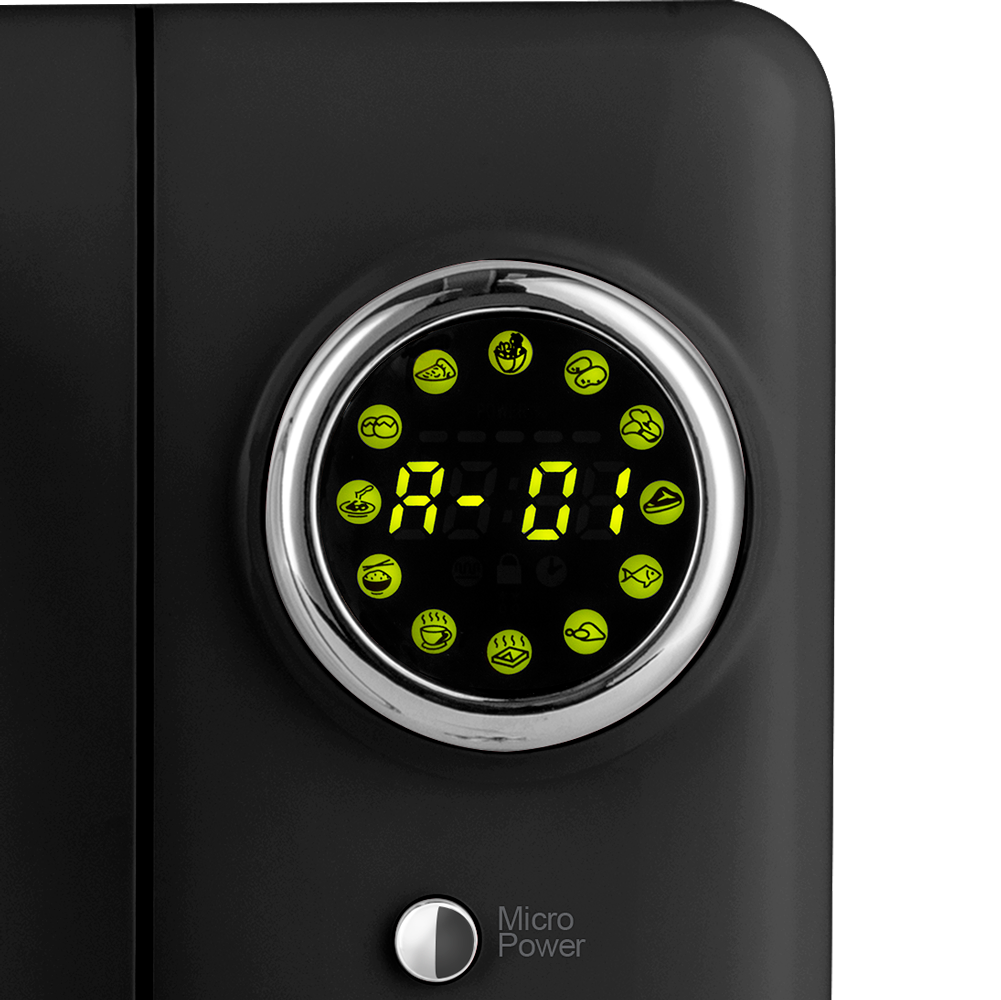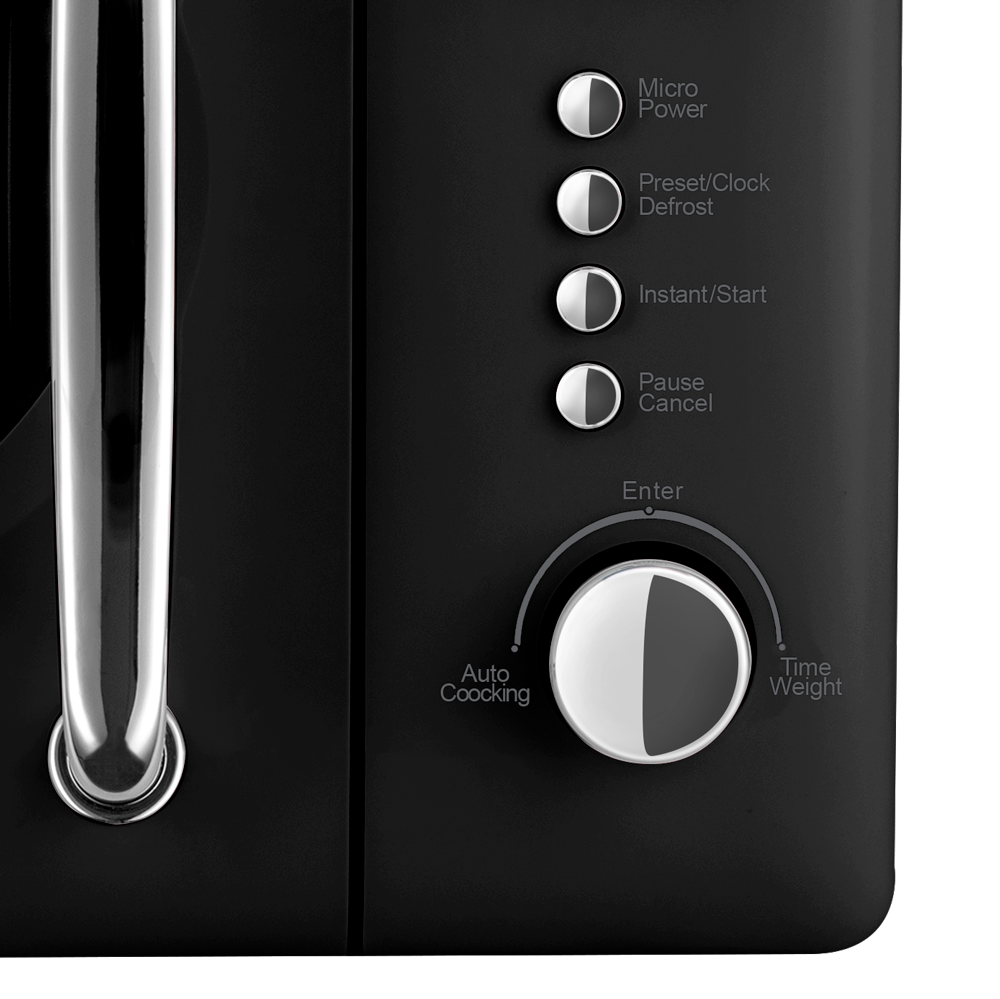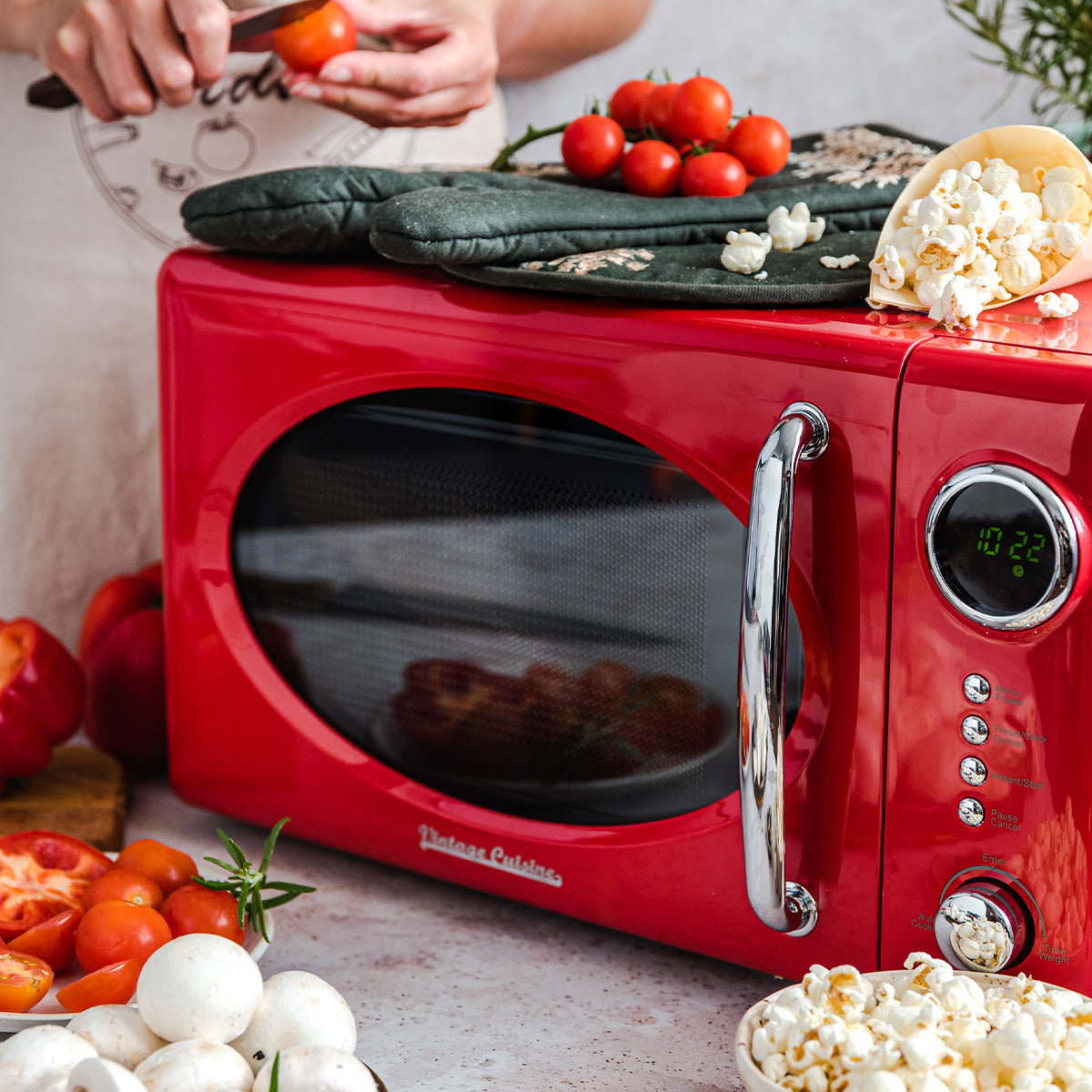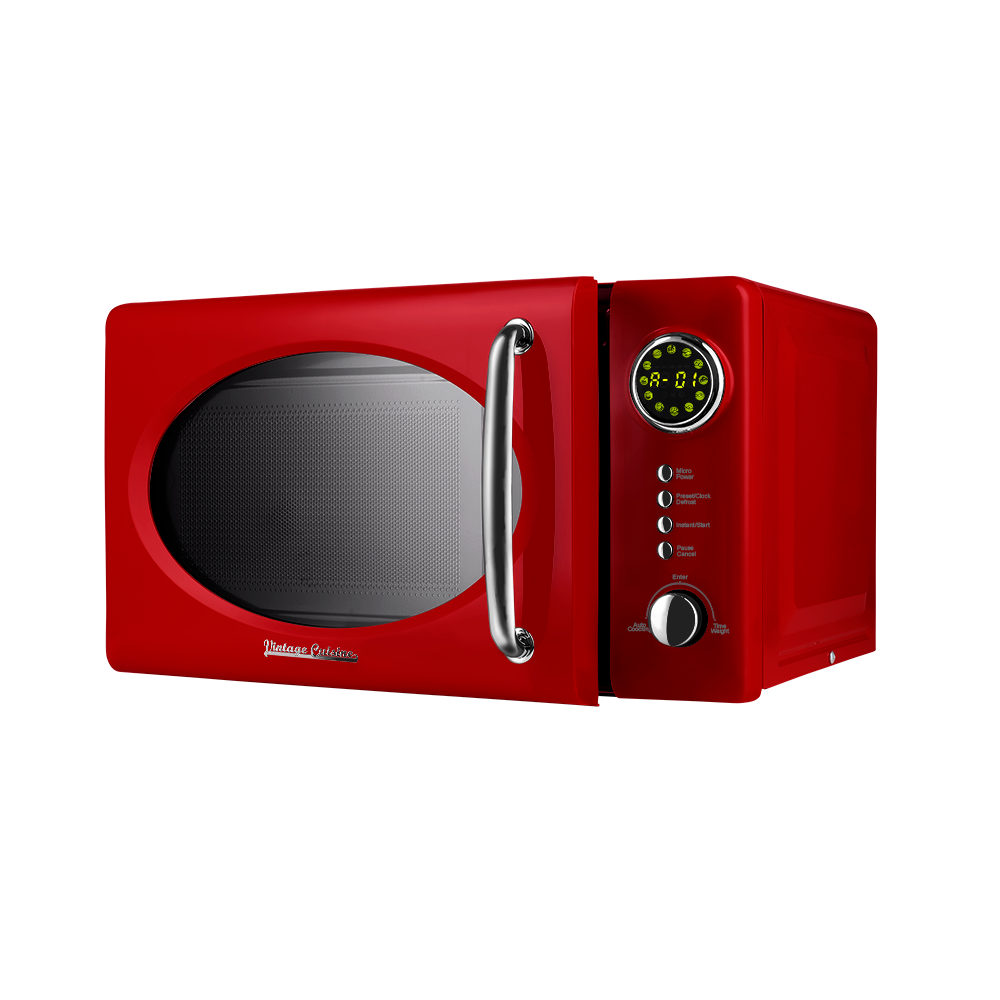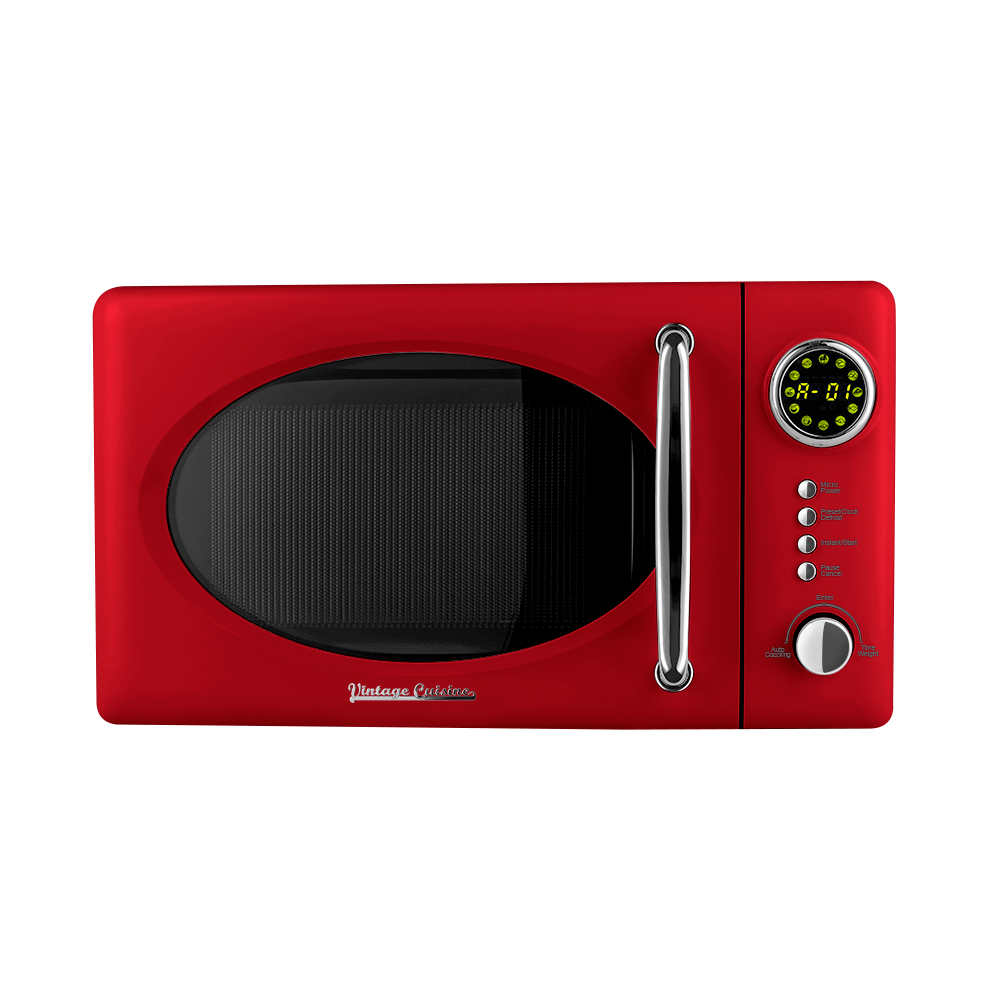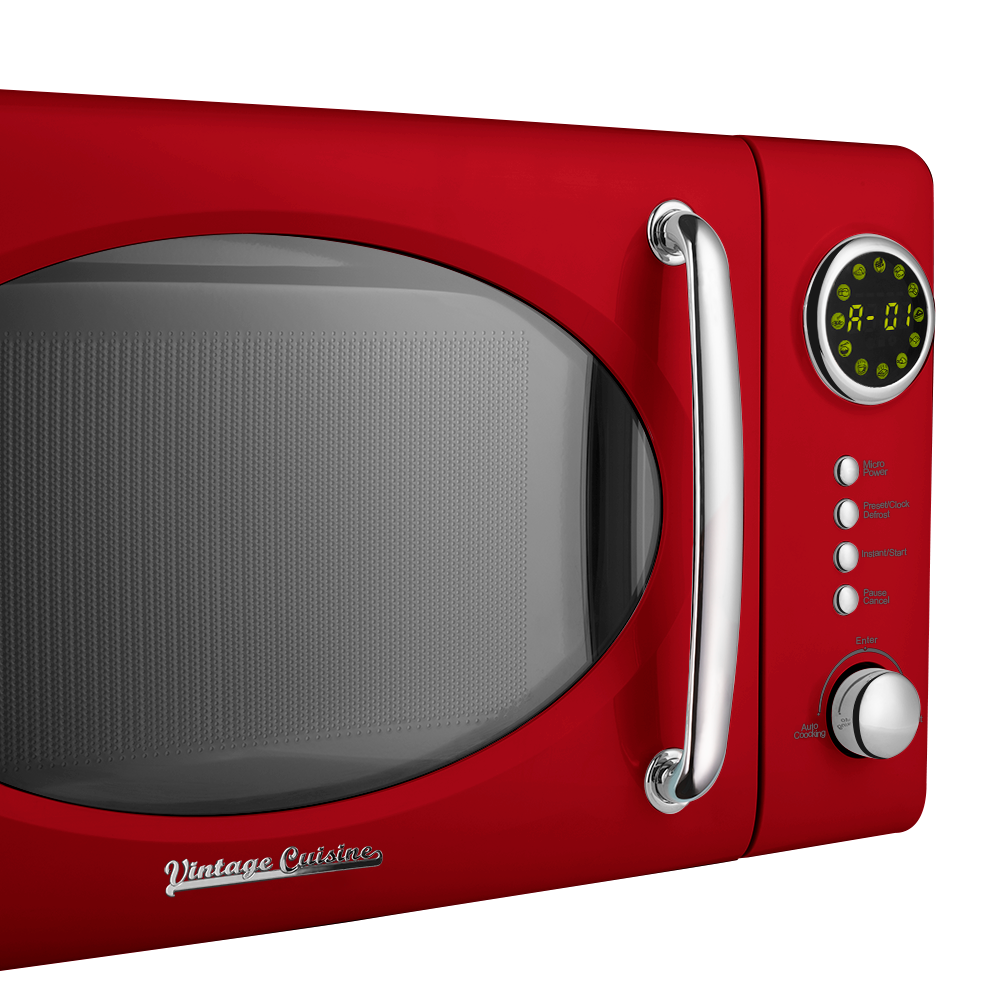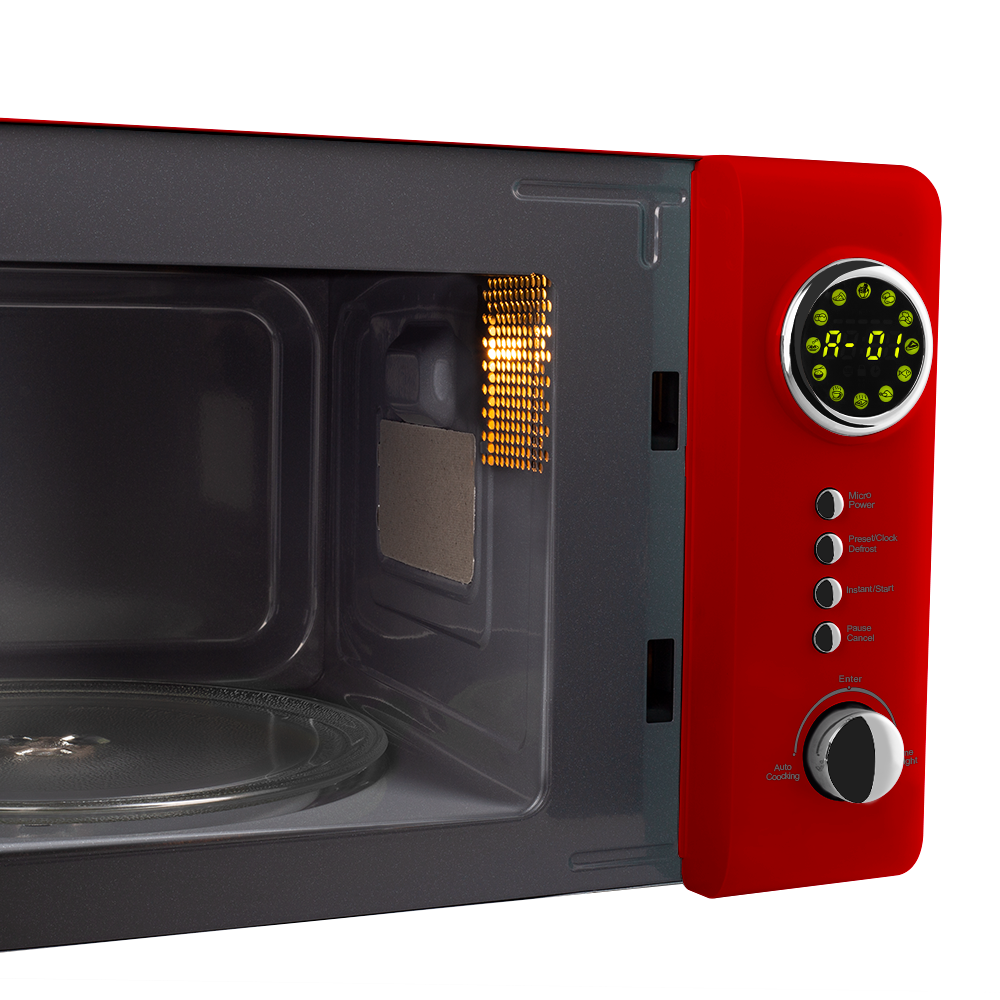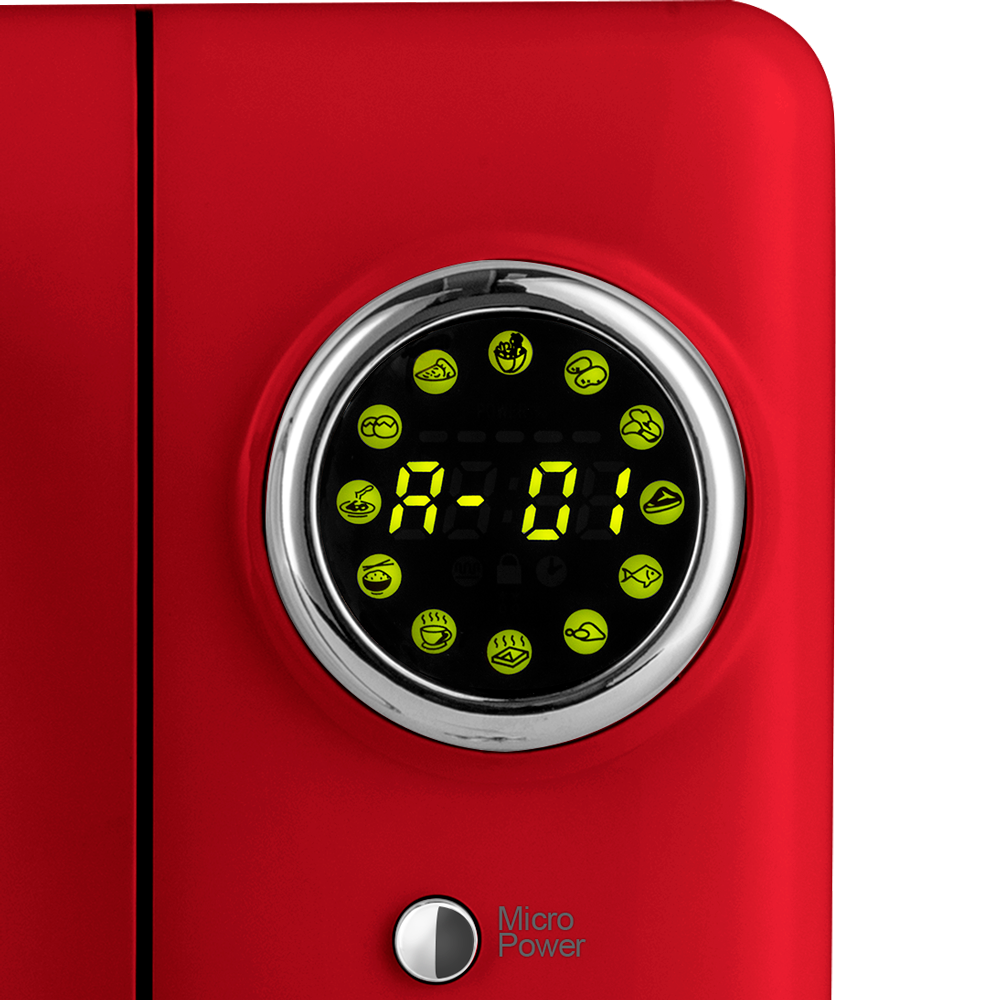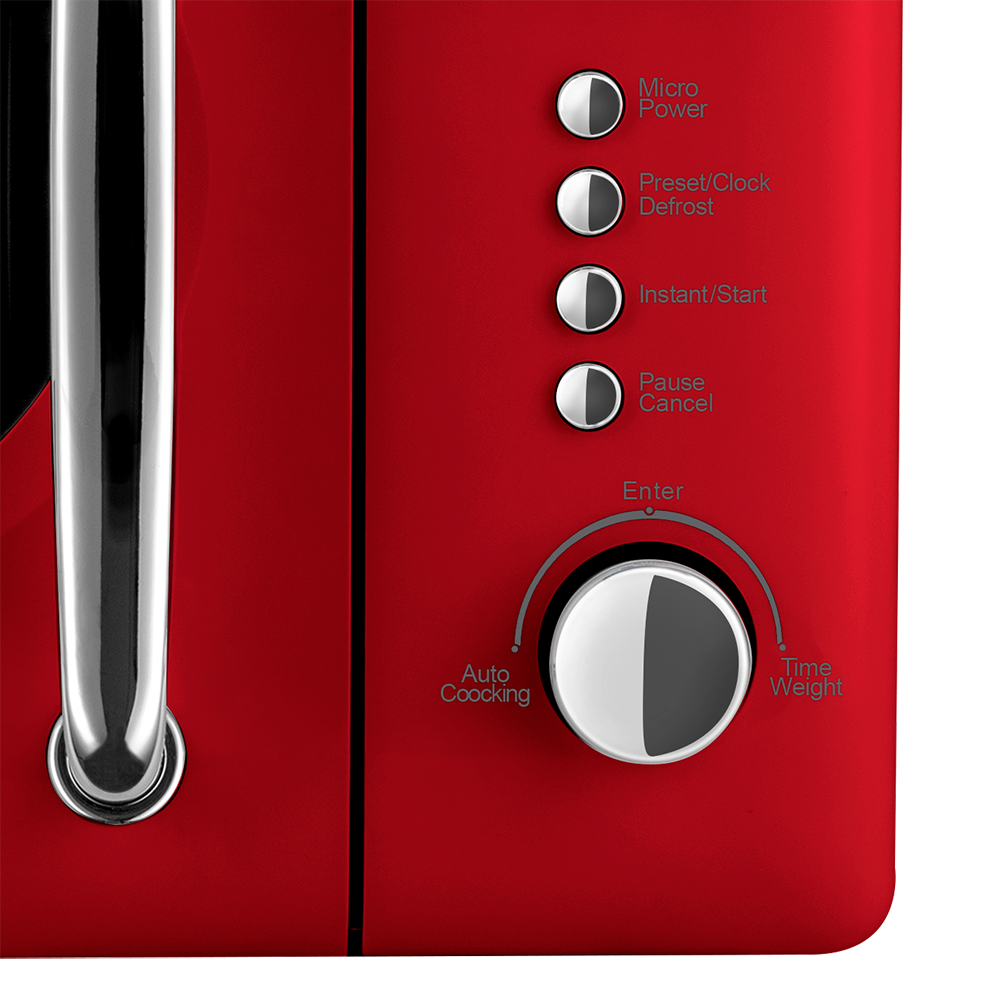 Retro microwave Vintage Cuisine
The kitchen has long been not only a space for preparing meals, but also a place for family gatherings, a laboratory for culinary experiments and an interior with elegant decorations. Our fast-paced lifestyle demands modern solutions from us, which is why a functional retro-style microwave oven will allow us to quickly reheat a meal and defrost provisions for unexpected guests. The classic and compact dimensions make the device harmonize with the décor of our kitchen.
The device is available in 4 color versions: Black, red, cream and mint
Power: 700W
The power of the microwaves allows rapid heating of the food, which translates into a shorter operating time of the device, and therefore a lower energy consumption compared to kitchens with lower power.
12 food heating programs
Thanks to numerous programs with suitable parameters, we can quickly reheat dishes consisting of, for example, fish, poultry, red meat or frozen vegetables, bread.
Defrost function
A feature that will save us when visiting unexpected guests or when, for example, we forget to stock our fridge for the weekend.
power: 700 W

capacity: 16l
5 power ranges
12 food heating programs
defrost function
max. working time 60 min.
Display a LED
metal housing
chromed ergonomic handle
glass turntable
independent
dimensions: 45 x 25,6 x 28,5 cm
weight: 10.2 kg