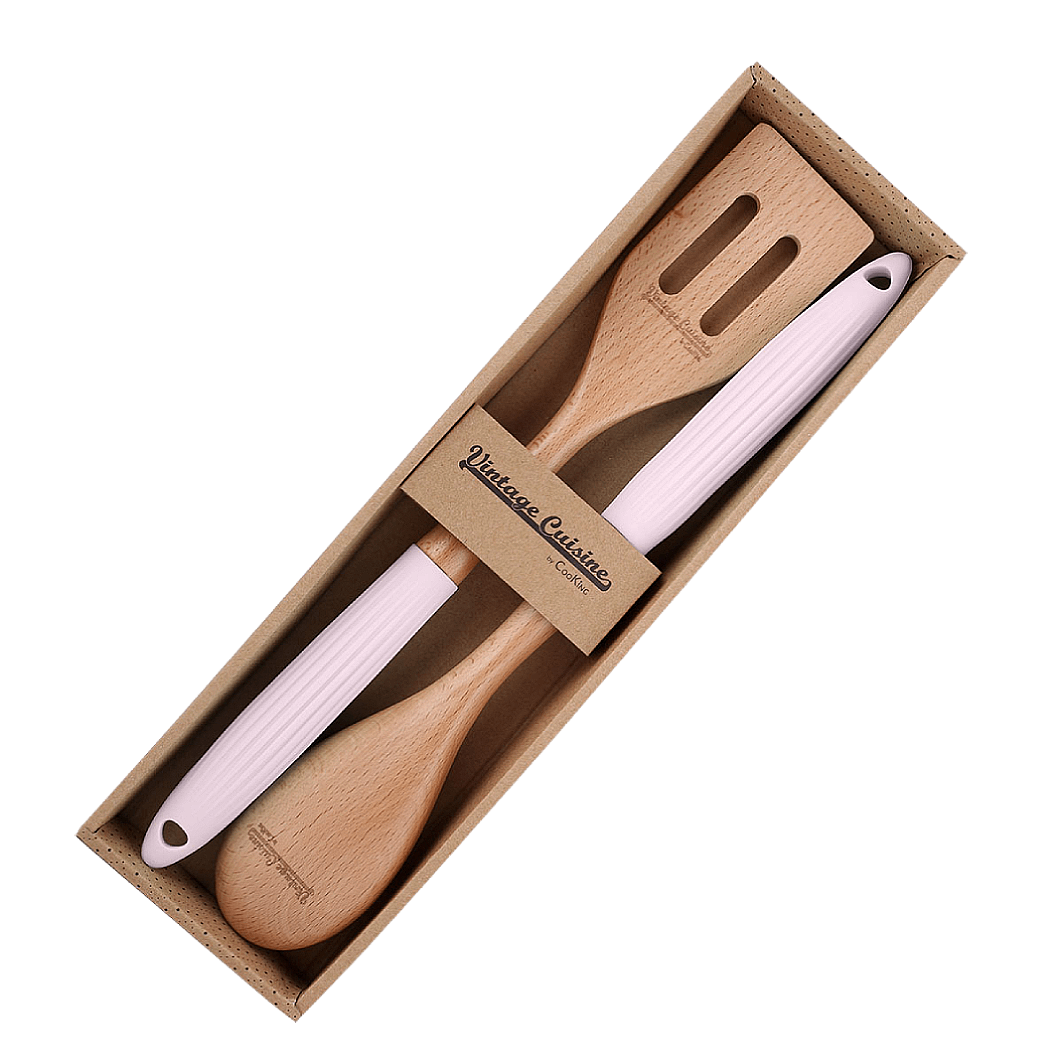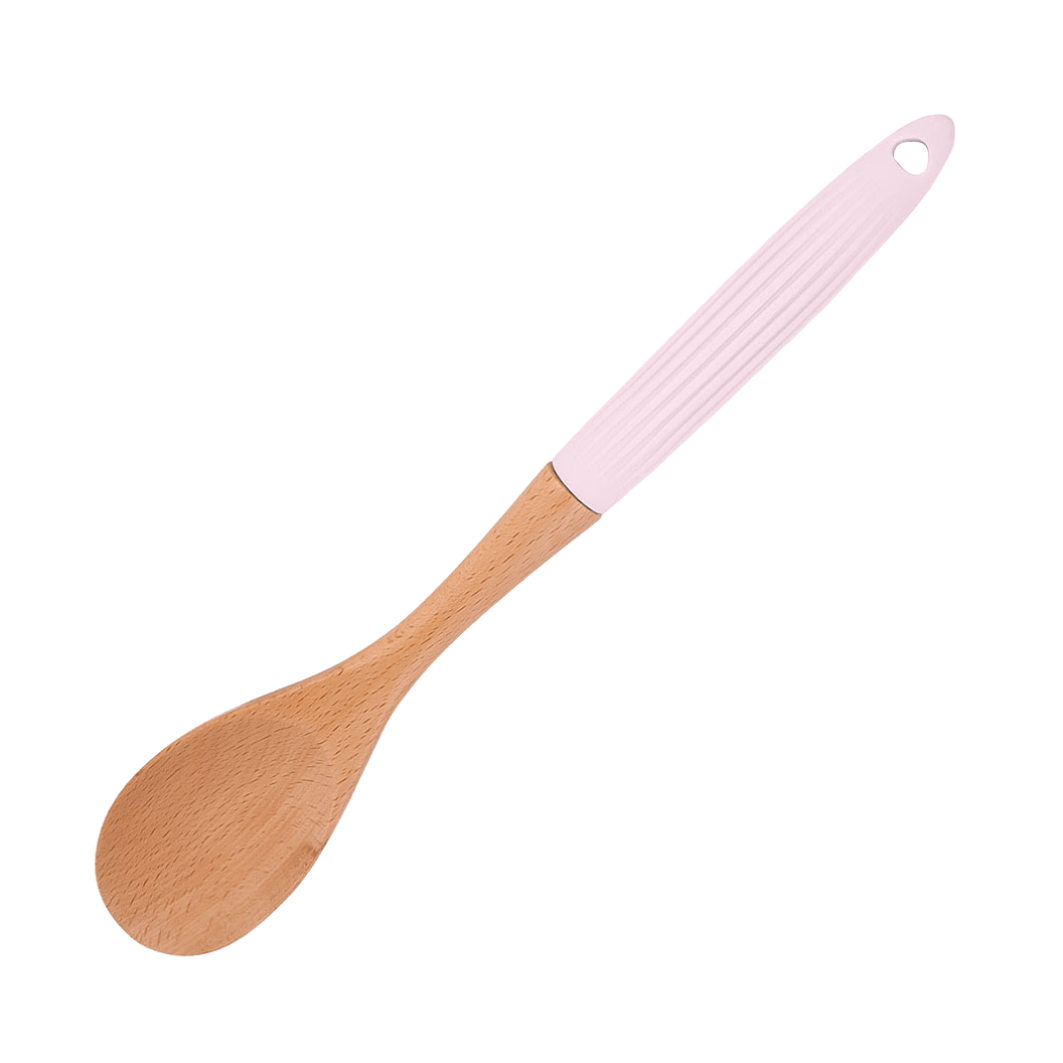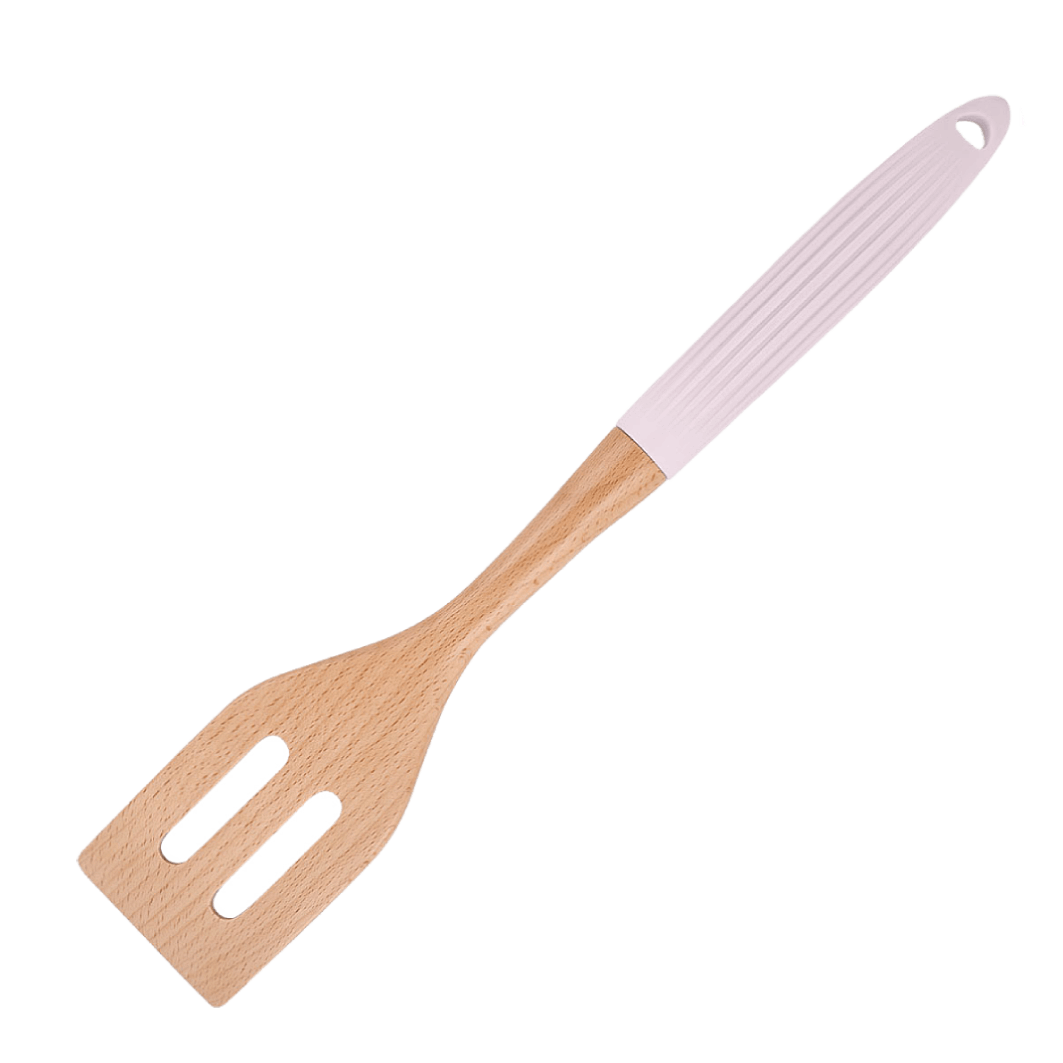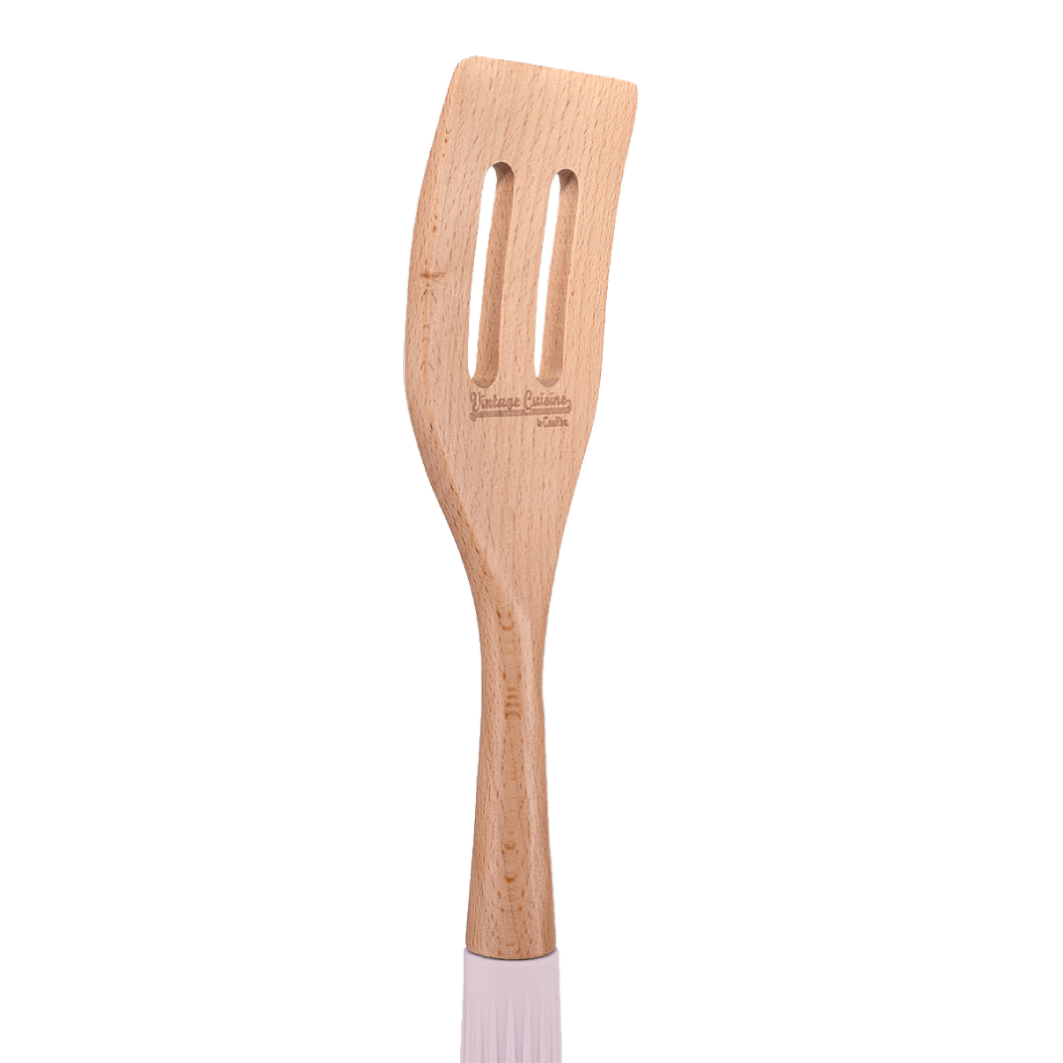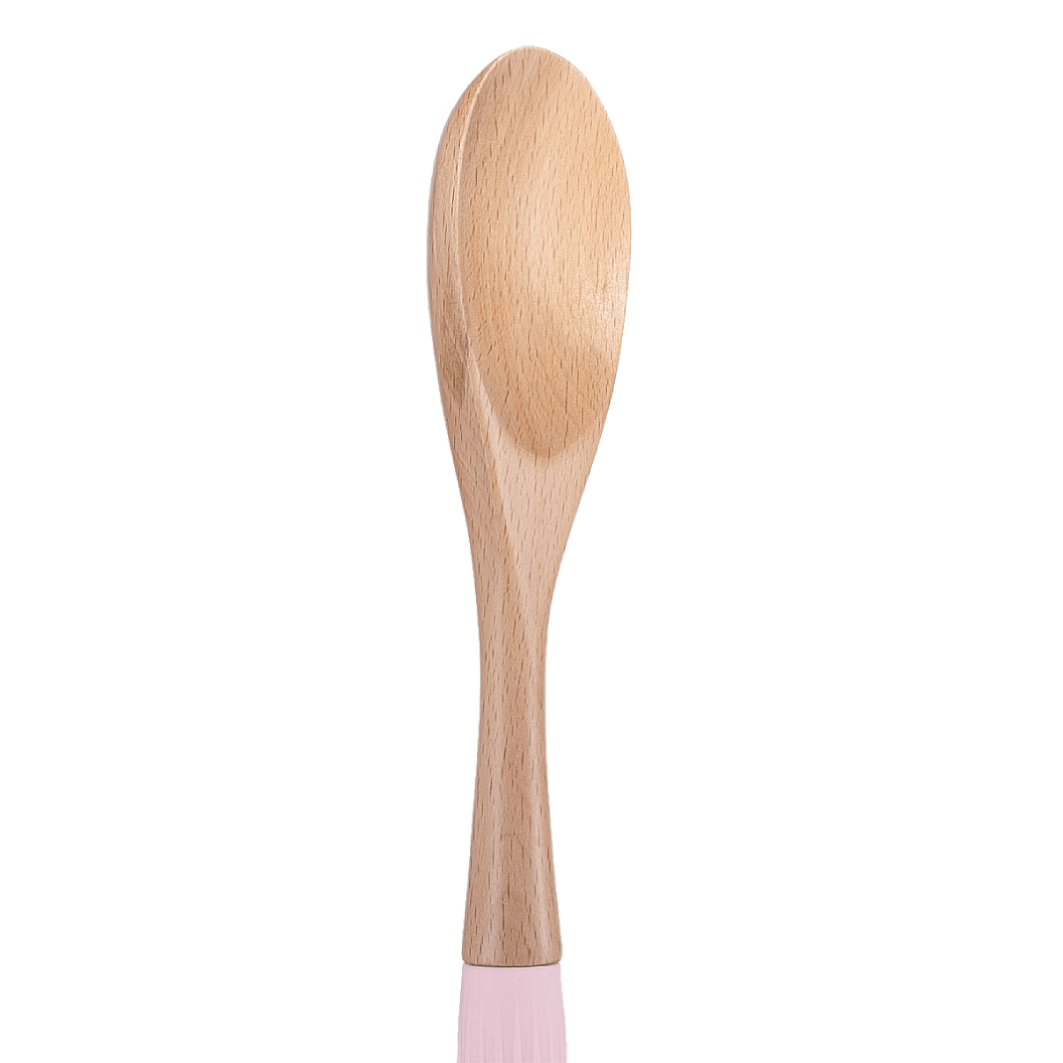 Set of Spatula and Spoon Vintage Cuisine
The set of Vintage Cuisine kitchen utensils is made out of natural beech wood, a material that prevents any scratches on the delicate coating of pans and pots, especially the enameled iron cast pots and pans from Vintage Cuisine. The silicone handle and its ergonomic shape ensures convenience and comfort during use. The set is perfect for cooking, frying, and serving.

Natural beech wood
The material from which the utensils are made is safe for the delicate coating of pans, pots.
Silicone handle
The comfortable handle made of silicone prevents the utensil from slipping.
Includes a spatula and spoon
Utensils are perfect for preparing meals and serving them.
natural beech wood
silicone handle
dimensions: 35 cm